Home

Welcome to Electromatics
Welcome to Electromatics
Gaming Machine Suppliers for Pubs and Clubs
Electromatics has been established since 1965 and is licenced by the Gambling Commission under licence N0 0055740 to supply, sell and maintain all types of pub and club gaming machines.
We are high quality gaming machine suppliers, and supply all types of gaming machines to pubs and clubs throughout the Midlands. We pride ourselves on building and maintaining close working relationships with pubs and clubs looking for gaming machine suppliers in the Midlands.
The combination of years of experience and our wide range of gaming machines is why many pubs and clubs choose Electromatics as their gaming machine suppliers.
We supply all different types of club and pub gaming machines, poker machines, touch-screen swp machines, touchscreen gaming machines, digital jukeboxes, CD jukeboxes, background music and PA systems, pools tables and football tables.
We guarantee our service to be prompt, professional, friendly and reliable.
Electromatics – Gaming Machine Suppliers, Worcestershire, West Midlands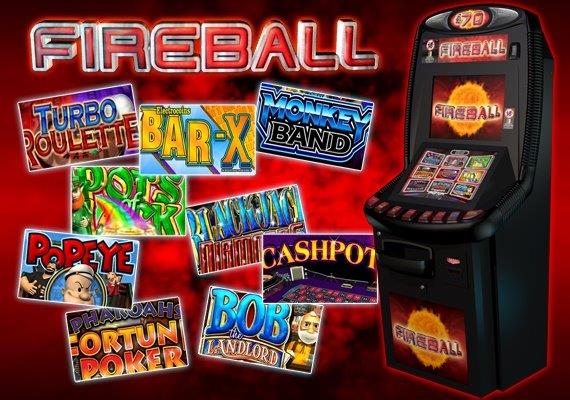 NEW TOP EARNING MULTIGAME TOUCHSCREEN GAMING MACHINE
FIREBALL £100 Jackpot ( cat c)
£400 jackpot ( B4 )
Casino Type Games
Top Earning machine
Terms :50/50 share basis ( after Mgd has been deducted )
Electromatics permit form downloads

Club Gaming Permit
(all types of Gaming machines)

Notification to use two or less gaming machines
(C & D Type gaming machines)